Entering a New Market
June 1, 2021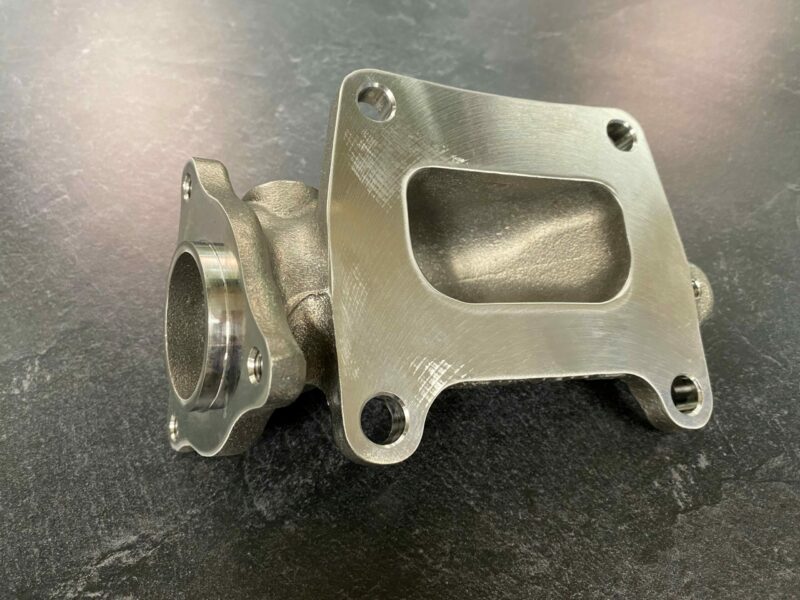 In January of 2018 Millat Industries was awarded a new program by a major Japanese automotive OEM. This new part has proven to be very difficult to machine due to its tight tolerances and very tough material – a sand cast stainless steel. This alloy of stainless steel contains high amounts of chromium, nickel, and molybdenum, which make it difficult to machine especially at the high volumes of the automotive market. Additionally, the supply chain is complex with raw material being manufactured in Asia, which has presented additional challenges amidst the COVID-19 pandemic.
Nonetheless, Millat Industries has achieved a successful product launch as this vehicle now enters production and Millat Industries has successfully entered the new market of stainless steel turbo-charger and exhaust components. Our product will be assembled into an all-new 3.0-liter Turbocharged V6 engine that delivers 355 horsepower and 354 lb.-ft. of torque.
We are very proud of our associates' focused efforts and teamwork to launch another flawless mass production program and to manufacture these products that will be part of a selective number of lucky individuals' outstanding driving experience.