Nadcap Accreditation Approved!
April 22, 2020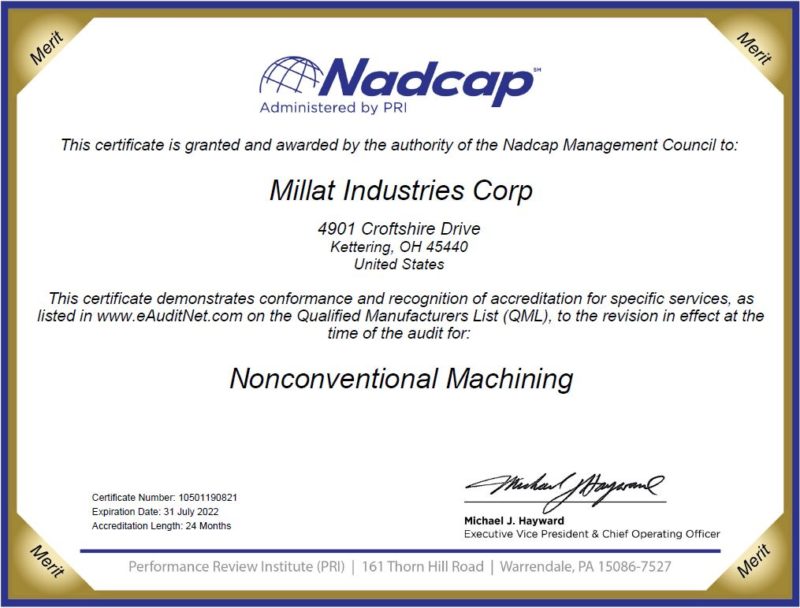 Millat Industries was recently audited for compliance to Nadcap (National Aerospace and Defense Contractors Accreditation Program) requirements for Nonconventional Machining (Wire EDM). On April 21, 2020, we received official news our Nadcap accreditation has been approved/extended. Furthermore, our merit status of 24 months has been maintained, meaning our next Nadcap audit by PRI will be in 2022.
Nadcap accreditation is a significant achievement. Maintaining the accreditation at a level that has allowed us to earn 24 month merit status is also significant, as it indicates continued growth and maturation of our processes.  We would like to extend our gratitude to everyone involved in our Nadcap-related processes. Thank you for all your hard work!!