Getting out of our comfort zone!
July 16, 2021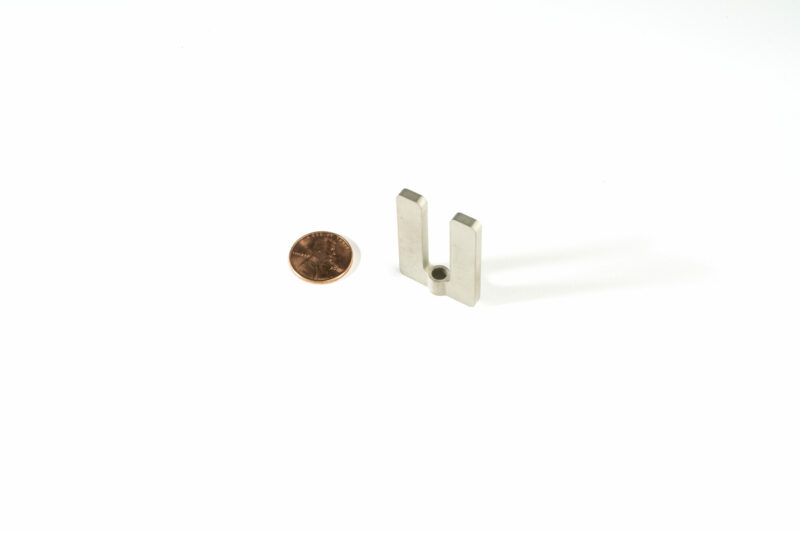 Our largest Aerospace customer came to us with a critical project that required six different parts made from extremely difficult to machine alloys – two from Inconel 625, one from Haynes 188, and three from René 41. After learning how critical the project was to our customer we decided to take on the endeavor of not just experimenting with René 41, but going all in and committing to delivering conforming parts in just 10 weeks, including the selection and management of a sub-tier supplier for Nickel Plating.
Just like many machine shops we had an apprehension of taking on a job where René 41 was the material that was required. The horror stories that are available online are numerous. One machine shop made a comment "When quoting a job that requires Rene 41, calculate how much time it would take to machine the same component out of 4140, times it by 20 and you might break even!!"
What is René 41?
René 41 is an age hardening nickel-based high temperature alloy that was developed by General Electric. It retains high strength even at temperatures between 1,200–1,800 °F. It's an ideal material that is used in jet engine and missile components, where high strength is required at extreme temperatures.
The first challenge that we ran into was material scarcity. Once we received the material our focus was now on how to process the parts. Our best plan was to approach the project with the knowledge we had with machining 718 Inconel. Although we did have to slow things down a little bit, our machining strategies proved to be successful.
Comfort zones can be a beautiful place, but nothing ever grows there. We are glad we stepped out of our comfort zone as we can now say with confidence that René may be our next comfort zone.